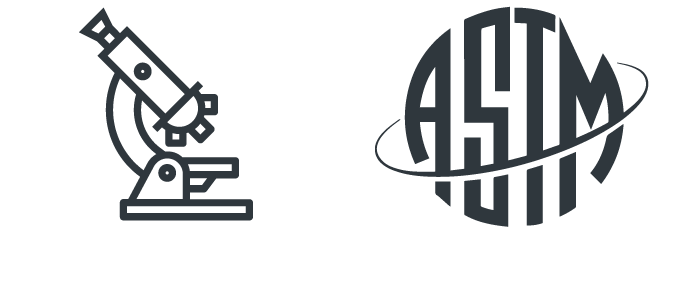 EN ISO 9185 vs ASTM F955 – molten metal splashes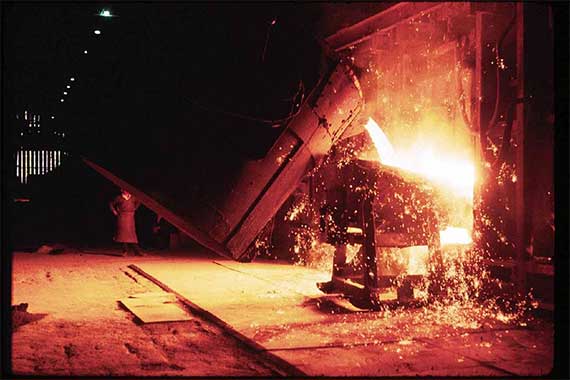 In most countries the rules are the rules the technical parameters that must have protective clothing to properly protect workers.
Then we explain the rule that evaluates tissue resistance against molten metal splashes, one of the most important to those who should protect workers from foundries, both in Europe and in Latin risks.
European standard – UNE EN ISO 9185: Evaluation of tissue resistance against molten metal splash (ISO 9185: 2007). For this regulation, the level of protection is given by the amount of molten metal that is capable of supporting tissue without damaging the membrane pvc testimonial that simulates human skin.
MOLTEN ALUMINIUM (grams)
PROTECTION
LEVEL
Minimum
Maximum
D1
100gr
<200gr
D2
200gr
<350gr
D3
350gr
ALUMINIUM
Melting Point Metal
780°C ± 20°C
Dump Angle
60° ± 1°
Height
225mm ± 5mm
For each tissue, pvc membrane material (leatherette) seven samples were prepared in the warp direction of 260mm x 100mm (except leather).
Poured over the tissue sample, placed at certain angle, different amounts of molten metal and damage on the tissue and the membrane placed behind the fabric pvc are valued.
The D value shows the level of protection. The optimum protection in an aluminum smelter will depend on the type of risk, although automation of the plant and the type of plant, the real risk of splashing, the climate of the area of the country … will also assess Since we must protect workers taking into account their comfort.
American ASTM F955: Evaluation of tissue resistance to large splashes of molten metal. This standard determines the test method for the evaluation of heat transfer through the materials for personal protection when in contact with molten such as aluminum, copper and iron metals. The amount of heat energy transmitted through the specimen during and after exposure to molten metal is measured with two calorimeters copper and comparative result is measured by the Stoll curve model approximation tolerance prediction of second-degree burns.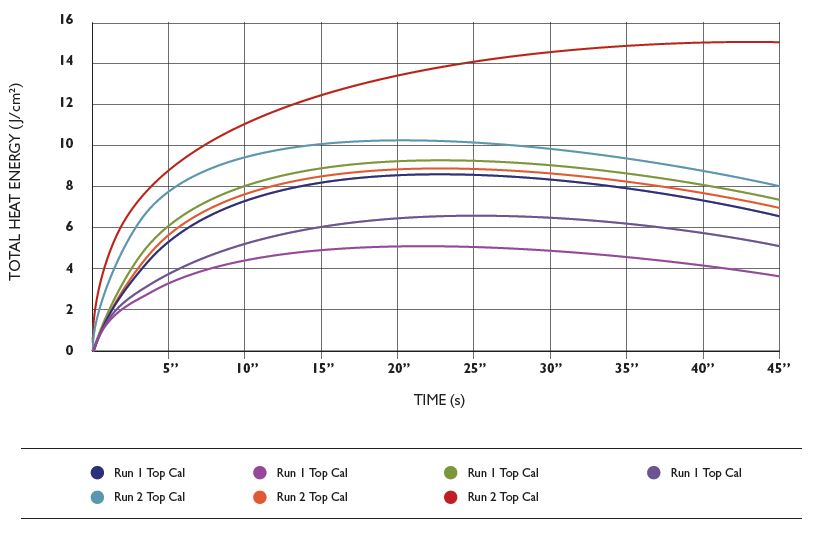 The test method is to pour over sample 1 kg. (2.2 lbs) ± 0.1 kg. Molten metal at a height of 305 mm and temperature conditions determined for each metal. The sample is placed on an inclined base 70 °of horizontal and in contact with the two calorimeters.
The melting temperatures of different metals are:
| | ALUMINIUM | COPPER | IRON |
| --- | --- | --- | --- |
| Melting Point Metal | 1400°F (760°C) | 2100°F (1149°F) | 2800°F (1538°C) |
| Dump Angle | 70º | 70º | 70º |
| Height | 305 mm | 305 mm | 305 mm |
Measures of the test sample: 305 mm ± 2 mm ± 2 mm x 460 mm.
The results were determined after a visual examination taking into account four aspects: charring, shrinkage, adhesion of metal and drilling, giving a value of 1 to 5 for each of the categories and, finally, the data collected calorimeter for 45 seconds, where the time is calculated to reach the maximum temperature transferred through the tissue.