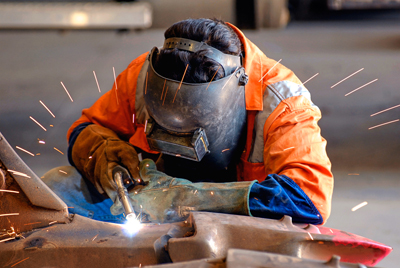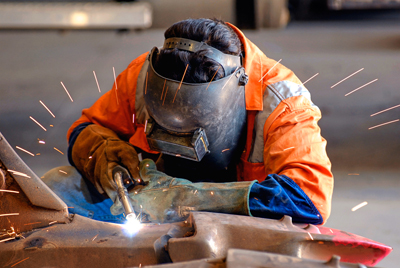 Currently the fabrics used for making protective welding clothing, in basic/plasma welding companies and cutting processes, are generally weighty heavy items, either 100% cotton or FR fabrics.
Depending on the intensity of the welding or cutting operations, protective clothing of these groups has a low durability. Moreover, in these cases skin or leather are also used and heavy weight (over 700 gr/m2), being a very uncomfortable solution by weight, low breathability and for its lack of flexibility.
Although the more effective level of tissues protection and the comfort problems previously mentioned, the leather has other drawbacks such as the fact that it cannot be washed or the veto in some countries for environmental reasons due to waste subsequent to manufacture and disposal.
After over two years of study and with the conviction that the Standard EN ISO 11611 does not reflect the real risk and hazard that the activity requires, Marina Textil has developed a new range of fabrics for welding clothing under the name MARKO WELDING, supporting 30 seconds of continuous welding after 25 washes, as you can see in the comparison video.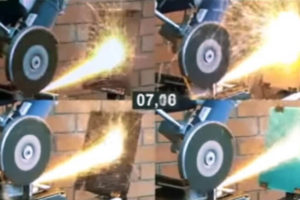 The conclusion of this range of fabrics is to get the same or better protection of current solutions with more textile concept, i.e. without reducing the protection, having better values of comfort and durability.