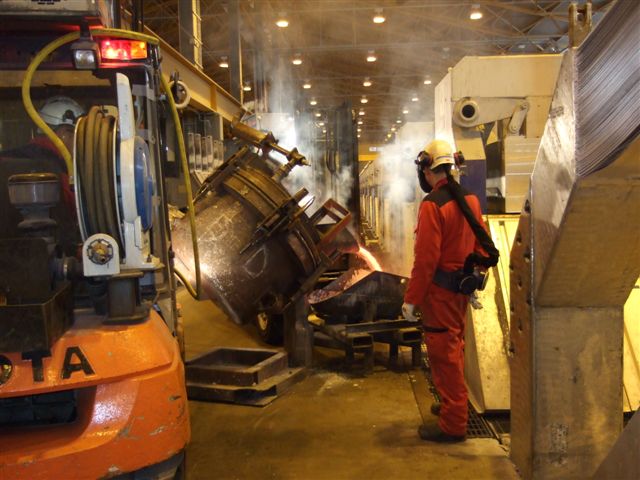 The suit must be properly identified by its label.
With regards to design, when the suit is made up of two pieces (jacket and trousers), the jacket must be long enough to overlap the top of the trousers by at least 20 cm. This minimum overlap must occur in all positions and movements expected during use. The pockets, should they be necessary in the suit, must be made from material complying to regulation EN 15025 (flame propagation).
Additional requirements for the design of protection suits against splashes of molten metal (Codes D and E):
The sleeves on jackets and overalls, as well as the cuffs of trousers, will not have a hem.
External pockets on jackets and trousers, except side pockets below the waist that do not form an angle over 10º in relation to the side seam, must be covered by flaps at least 20 mm wider than the pocket aperture.
Patch pockets must be made using materials that comply to the same levels of protection (A to F).
Overlapping seams on the exterior of the garments must face downwards and be fixed in that position.
Closing mechanisms must be designed with a protection flap on the suit exterior. Maximum distance between eyelets is 150 mm.
Zippers must lock when they are completely fastened.
Cuffs may have mechanisms to reduce their width.
Neck apertures must have closing mechanisms.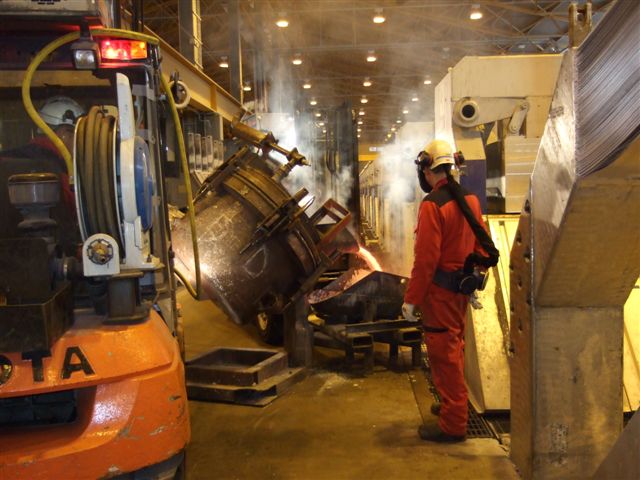 As well as the suit, made up of jacket and trousers, there are other textile garments that are regularly used in aluminium foundries, some are complementary and others are mandatory for certain risks or specific tasks.
UNDER-GARMENTS
We recommend that the balaclava, under shirt, underwear and socks be flame-proof. More protection and correct thermal insulation.
ALUMINISED SUITS
These are to be worn over protection suits and are indicated for jobs very close to heat, where the main risk to cover is radiant heat. In this case, the objective is maximum radiant heat protection (C4 or C3). This type of garments must also have an optimum behaviour against aluminium splashes (D3).
These fabrics have less flexibility, so it is recommended that they be specially tailored for greater comfort. One possibility is to combine non-aluminised fabrics that still comply with the molten metal regulations in the back of the garment to improve comfort.
PROTECTION BOOTS
A very important part of the clothing; they must have good adherence and the ability to protect against metal splashes. These are the main characteristics that they must have:
High-adherence sole. There can be oil, as well as aluminium dust or sand.
Non-metallic perforation-resistant plate.
Dielectric protection (ESR).
Sealed seams.
Toecap.
Breathable and waterproof.
They must comply to thermal risk and molten-metal-splash UNE EN ISO 20349:2011 or US ASTM F2413-11 regulations.
ALUMINISED GLOVES
If gloves are required, aluminised gloves are recom¬mended for the back of the hand. The palm of the hand can be covered with fabrics that are more resistant to mechanical risks, cuts and friction, such as para-aramids. The temperature that gloves must withstand is 500 ºC.