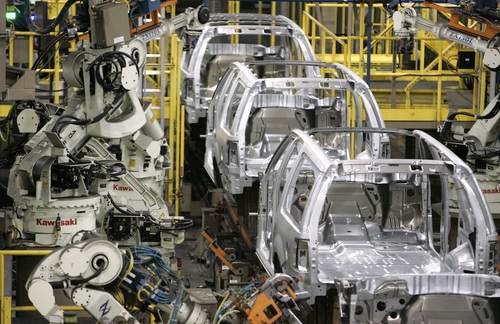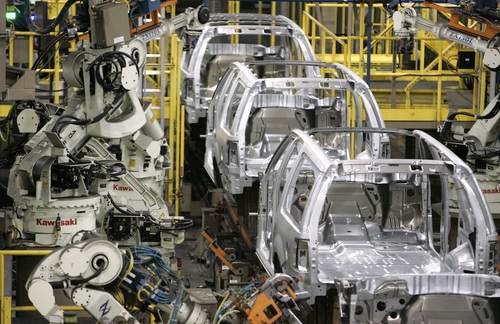 Talking about PPE for automobile industry, this is the industry where more variety of occupational hazards are present, because of its extremely technical and complex variety of processes containing and needing specific protection: smelting & cutting and welding operations, installation of sophisticated electronic components sensitive to electrostatic discharge, paint and body processes… In short, it is a sector that requires maximum protection to the highest quality standards.
Marina Textil covers all the needs of PPE in the automobile industry starting with their own aluminum and iron smelters, in which the fabrics Marlan®, Marlan® Plus and Marko® offer protection for molten metals such as aluminum, iron, zinc, as well as the most used in the automotive industry for the manufacture of engine and chassis components.
In jointing and welding operations in the various techniques used in this sector, Marina Textil has developed various fabrics resistant to violent metal splash impacts while taking into account the comfort and durability.
Marko® Welding fabrics provide outstanding protection against these risks and also allow good durability in industrial laundries circuits.
In assembly areas of different equipment and automotive electronic components, you must have antistatic fabrics in order to obtain proper protection of these goods and, as result, the range of STARK® fabrics is designed for every need and also for paint booths and montages.
Marina Textil is currently the provider of PPE fabrics for the most prestigious automobile factories over the world -in casting & welding & antistatic fabrics and so on-, with over 15 years of experience in this sector and working for large manufacturers such as PSA, VW and FIAT.