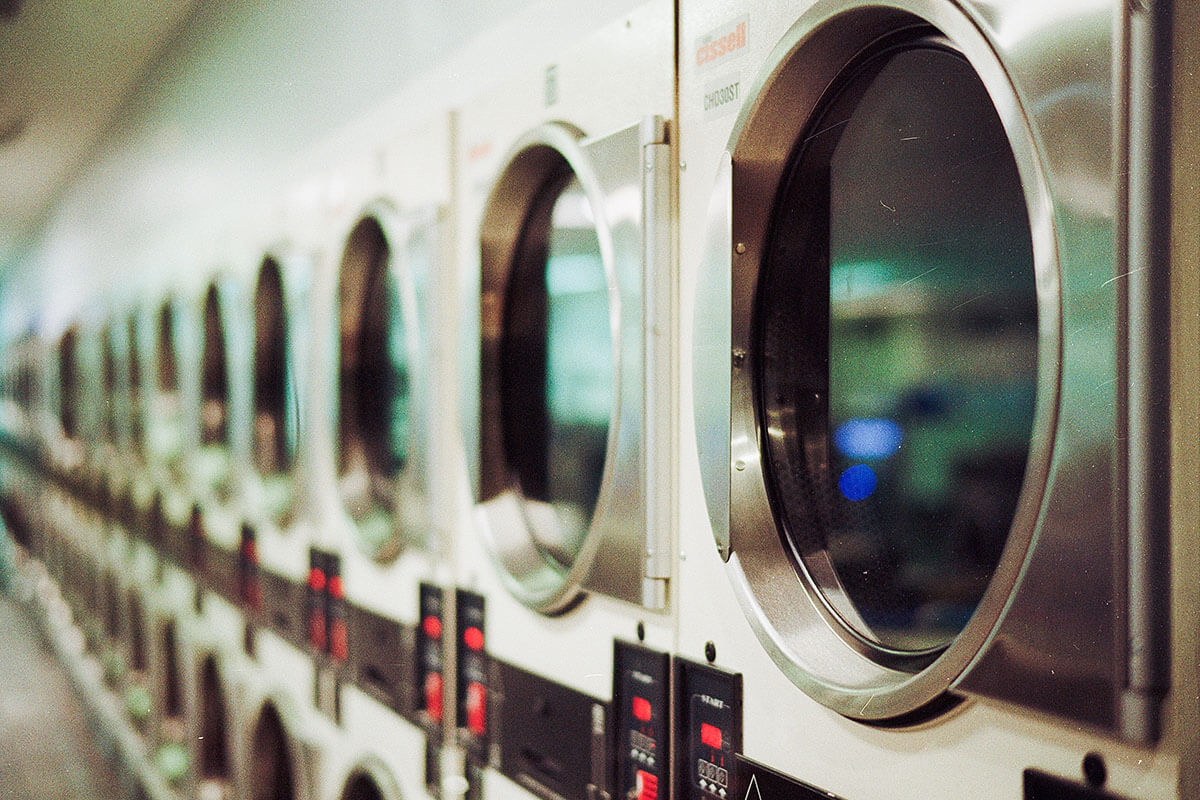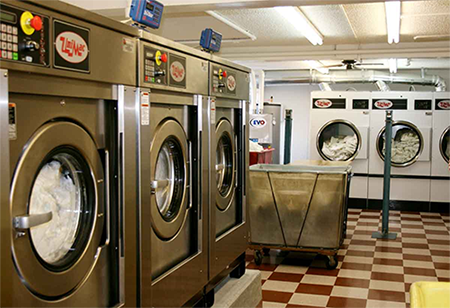 Protective Fabric Washing Pictograms
This post tries to provide a guidance for the maintenace and washing of protective fabrics, with different fire retardant fabrics suitable for industrial washing according to ISO 15797.
The protective fabrics today follow the 3 different types of washing procedures:
Domestic washing EN6330
Industrial ISO15797 / NFPA 2113
Dry cleaning
According to the new ISO 13688 standard all protective clothing EN 11612 must be labeled with the appropriate pictograms ISO 3758 and ISO 30023.
Clear your pictograms of your ISO 13688 clothing?
Generally, in protective clothing there are doubts about the best pictograms corresponding to protective clothing. Currently, there are 3 standards for washing and drying textiles (fabrics and protective clothing EN 13688):
ISO 6330 – Domestic washing and drying procedures for textiles (PPE)
ISO 3175 – Dry cleaning ISO 15797
Industrial Wash – ISO 6330
Washing procedures and domestic drying textiles (PPE) are:
Two types of washing machines, and 10 to 11 washing procedures. 5 drying procedures and reference detergents. And the ISO standard that specifies the instructions to follow for its labeling is ISO 3758.
In the following images you can see some of the pictograms approved by ISO 3758: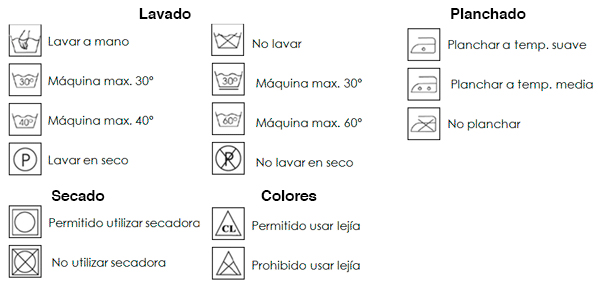 2. ISO 3175 dry cleaning:
Specify 3 methods:
ISO 3175 Dry cleaning tests with solvents – Tetrachlorethylene (perchlorethylene)
ISO 3175 Dry cleaning tests with solvents – Hydrocarbons
An important element to note is that the hydrocarbon is suitable for The cleaning of most textiles, however, as less volatile is the solvent in the cleaning requires higher drying temperatures or a longer drying cycle.
In the case of fabric materials that are sensitive to heat, or a material with certain adhesives, their performance may be affected by prolonged exposure or higher temperature.
ISO 3175 Wet cleaning tests
And the ISO standard that specifies the corresponding pictograms for labeling maintainers is the ISO3758.
3. ISO 15797 – Industrial Washing:
Washing ISO 15797 of fabrics (flame retardant clothing) basically defines:
Industrial laundry machinery – to be used
Loading, water conditions
Detergent, bleach, etc.
Washing programs and drying are classified into 8 defined reference washing procedures for cotton and PES / CO2 items defined drying procedures:
Drum and steam tunnel dryer: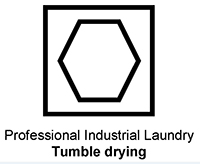 And the new standard that regulates pictograms for PPE protective equipment, is the standard ISO 30023, for industrial drying drum pictogram is: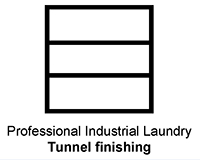 EXAMPLES:
For Marlan and Marlan Plus splashes of molten metal protective clothing, the following labeling should be applied