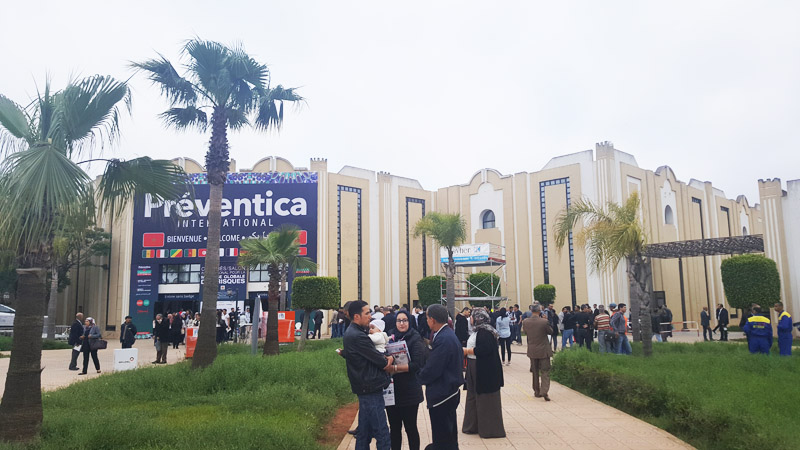 In its second edition Preventica 2015 expected gather in Casablanca, Moroccan economic capital, more than 130 exhibitors. From 17 to 19 March 5000 m² in the CICEC Hall 1 (Office des Changes).
Taking into account the previous edition that closed with almost a hundred booths and 3000 visitors, this year seems to have grown the interest on the part of the exhibitors and understand that something starts to move in Morocco.
In early March already exceed the 6000 accredited professionals. Missing 15 days until the beginning of this exhibition that she once again with the unconditional support of the Minister of Health Pr The Houssaine Louardi, that in words spoken to the press expressed appreciation to the organization by the success achieved in the first edition and that it was expected at the beginning of the year for this second, encouraging them to continue working in this line. In addition to this year is achieved as a new sponsor to 3M Morocco.
It is intended to establish a collaborative ties between Europe and Africa in the areas of safety and risk prevention and seems to be that in this second edition have been more involved even companies relevant to both international and local level: Wafa Assurances Générales (main partner of the organization), 3M Morocco, Bureau Veritas, ONCF, Renault Tanger, ONEE, OCP…
Certifying Agencies, security companies, distributors, consultancies and companies dedicated to the detection of claims or video surveillance will also be present within a framework in which they are provided for 40 lectures and 7 forums where will discuss the current situation in the country of the Maghreb and the lines that you want to draw for the sake of job security.
Preventica 2015 organizes, On Monday March 16 in an official meal between administrations, sponsors and collaborators and on Tuesday the 17th with the opening of the hall will begin these three days with a look at Europe in proposals for an improvement in everything that affects the workplace safety.