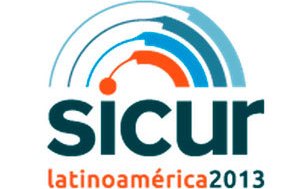 SICUR 2013 be introduced in the South American market in Chile playing this show in April next year. It is an opportunity for the European companies with an interest in the region, which currently has one of the highest growth rates globally.
Support for entering a market like Chile that allows access to other markets in the region can be of great impact for companies in our industry. This support can be seen materialized with the realization of an event is known as SICUR all this time in Santiago de Chile and with the aid of ICEX companies participating in it.
Dates: from 3 to 5 April 2013.
Site: Espacio Riesco (Santiago de Chile)
SICUR Latin America, International Exhibition of Equipment, Products, Technologies and Integrated Security Services to convene national and international suppliers in the following most representative activities:
Public safety: Considered including aspects such as the anti-crime, risk of accidents of people in public spaces and accident risk of public goods.
Private security
Industrial safety work: addressing matters such as risk prevention and rescue against occupational accidents, occupational health and risk of injury to private property.
Safety against natural disasters: Prevention and monitoring, and emergency containment.
Parallel Activities
SICUR Within Latin America 2013, will develop a program of activities covering topics excellence today amongst countries to tackle the big problems of security. Through:
Integral Security International Congress: Government officials and private sector industry situation analyzed to address challenges and opportunities regarding Health and Safety, Security and Emergency Disasters Prevention and Protection Security and Private Citizen.
Exercises Demonstration: Public and private institutions, will present live and direct, risk and rescue technologies to address these procedures focused on three areas: Haz-mat or Hazardous Materials, Urban Rescue and Rescue Vehicle.
Business Roundtable: Activity focused on enhancing the "face to face" between the fair exhibitors and professional visitors who demand innovation in different areas of security, in order to realize new business and long-term strategic alliances.
Technical Talks – Commercial: Sector institutions and exhibiting companies will present technologies, products, projects and services, among others, in an interactive and interesting for the audience.