PROTECTIVE FABRICS FOR CATENARIES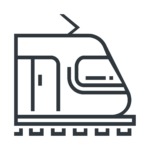 Protection from arc flash, along with high visibility, are needs that must be covered by fabrics in this sector.
When working in catenaries, the greatest danger is the arc flash. However, workers working in these areas must also be seen by surrounding vehicular traffic. Workers carrying out this sort of maintenance face a risk of molten metal splashes, as they must smelt steel to repair the railways.
All of these protection options have been examined to offer the best solution, which are the fireproof fabrics that Marina Textil has developed for the catenary sector. Click on any of them to find out more about their specifications.
Todas estas opciones de protección han sido estudiadas para proporciona la solución adecuada, y estos son los tejidos ignífugos que Marina Textil ha desarrollado para el sector de las catenarias. Pulse sobre cualquiera de ellos para conocer sus especificaciones.