PROTECTIVE FABRICS FOR ATEX ZONES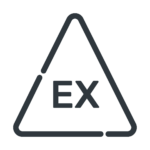 Treatments with fluorocarbon prevent certain liquids, such as acids, from penetrating the fabric.
Atex zones must be treated as high explosion-risk zones. Among the companies considered to be in this sector are those that deal with: explosives manufacturers, refineries, chemicals, volatile chemical products manufacturing and handling, gas storage, distilleries and plants where alcohol is manufactured, storage of fuel or any other type of flammable products, etc.
Other companies that require protection are those that must enter these facilities, such as maintenance, engineering, audit companies, etc.
In this sector, personal protection equipment (PPE) must prevent sparks caused by electrostatic charges from lead to deflagration (with a potential explosion afterwards). In addition, as an additional risk, this sector must also protect from splashes (like acid splashes), which is why fabrics must be treated with fluorocarbon, which minimises the penetration risk of those liquids and facilitates maintenance. This type of treatment must always be reactivated during the plant maintenance process.
These are the fireproof fabrics that Marina Textil has developed for Atex zones. Click on any of them to find out more about their specifications.
También deben protegerse aquellas empresas que tienen que acceder a estas instalaciones como por ejemplo las empresas de mantenimiento, ingenierías, empresas auditoras, etc. En este sector el equipo de protección individual (E.P.I.) tiene la función de evitar que una chispa causada por carga electroestática cause una deflagración (con posible posterior explosión). Además, como riesgo añadido, en muchas ocasiones también deberá de proteger frente salpicaduras de determinados productos (por ejemplo, ácidos), por lo que es necesario que los tejidos lleven un tratamiento de fluoro-carbono, que minimiza el riesgo de penetración de dichos líquidos y facilita su mantenimiento. Este tipo de tratamiento deberá ser siempre reactivado en el proceso de mantenimiento industrial. Estos son los tejidos ignífugos que Marina Textil ha desarrollado para zonas Atex. Pulse sobre cualquiera de ellos para conocer sus especificaciones.