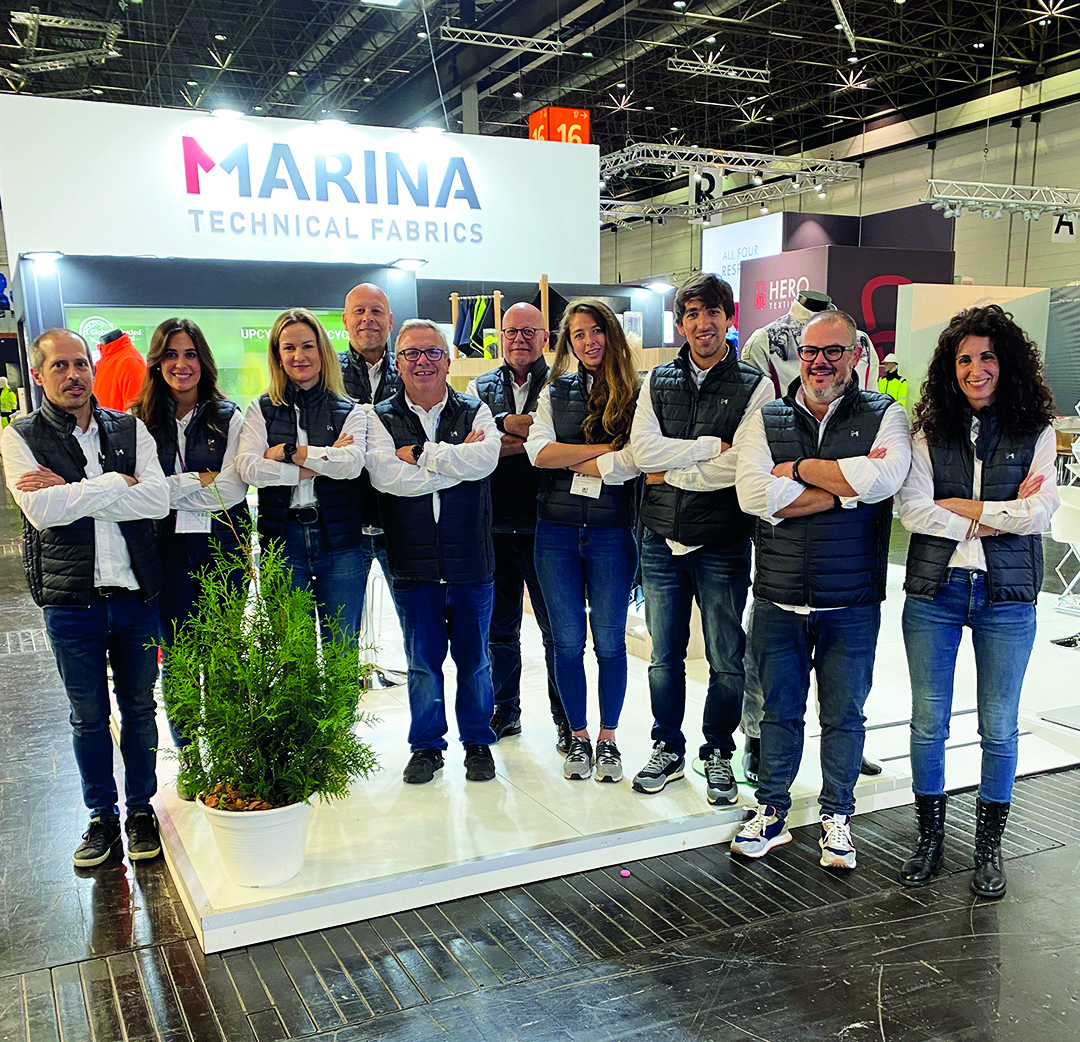 From October 24th to 27th, we had the privilege of taking part in the A+A, the prestigious international trade fair for Safety, Protection, and Health at Work, held in Düsseldorf, Germany.
This trade fair is unquestionably one of the standout events on Marina Textil's calendar, and following the good results and impressions we received this year, it's undeniable that it will continue to hold that position.
Our sales, product, and procurement teams traveled to Germany for the entire week to ensure they didn't miss a single detail. This event served as a meeting point with our clients and suppliers, as well as the prime location for uncovering the latest market trends.
We seized this special occasion to introduce our new range of sustainable fabrics, known as Smarko. This collection, along with the Rmarko family, is part of our sustainability project.
For those who unfortunately couldn't join us on this occasion, we want to remind you that at Marina Textil, we always keep our doors open. Furthermore, we invite you to explore our website, where you can find detailed information about our products and sustainability initiatives.
We want to extend our gratitude to all those who visited us. It has been an incredible experience, and we are very proud to have been part of A+A!