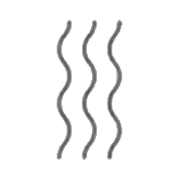 Different compositions of fire retardant fabrics are used as the basis of the aluminized fabric, depending on the final application (thermal barriers, gaiters for the steel industry, curtains for ovens, etc.)
The aluminized fabrics are laminated in our own production plant and are divided into two groups based on the aluminum foil:
– Aluminized fabrics that directly use an aluminum layer (AL), which have excellent resistance to contact with direct flame.
– Aluminized fabrics using an aluminum powder coated film (ALP) offer the highest values for radiant heat reflection, without compromising the flexibility of the fabric.
If you have any questions, please contact our technical department experts.