fire resistant fabric for protection against molten steel and iron splashes
Marko Steel covers the following standards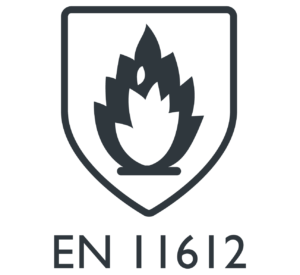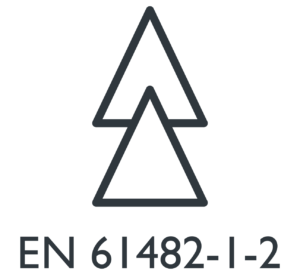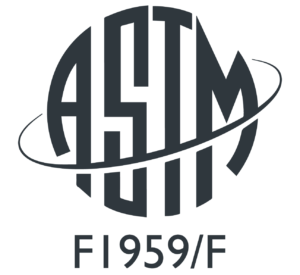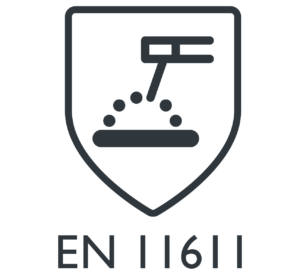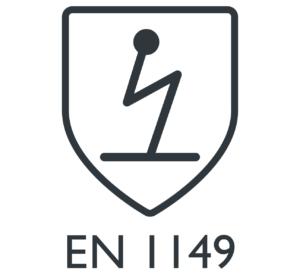 Marko Steel® is a permanently fire resistant fabric, evolved from the Marko fabric, developed to protect from molten steel and iron splashes (1000 – 1200ºC) in the iron and steel sector.
In accordance with the European EN ISO 9185 standard, Marko Steel® achieves grades between E1 and E3, the latter being the maximum amount of protection that a fabric can obtain for iron and steel splashes. It is certified under European standards for protective fabrics, EN ISO (ISO 11612, EN 20471, EN 11611, EN 13034, EN 61482-1-2, EN 1149, etc.), and also American standard ASTM F1959.
Marko Steel® has a basic composition of modified modacrylic, cotton and anti-static fibres that guarantee its inherent properties throughout the useful life of the garment, offering good results in both home washes (EN ISO 15797) as well as industrial laundries (EN 6330).
This fabric, which is available in woven and knit versions, is the ideal solution to combine protection and comfort for foundry workers that work both in areas with higher and lower risk of molten metal splashes.
Multi-standard modacrylic cotton fabric with anti-static fibres for jackets, pants and coveralls
Multi-standard 320-gram modacrylic cotton fabric with anti-static fibres for jackets and pants
Multi-standard 400-gram modacrylic cotton fabric with anti-static fibres