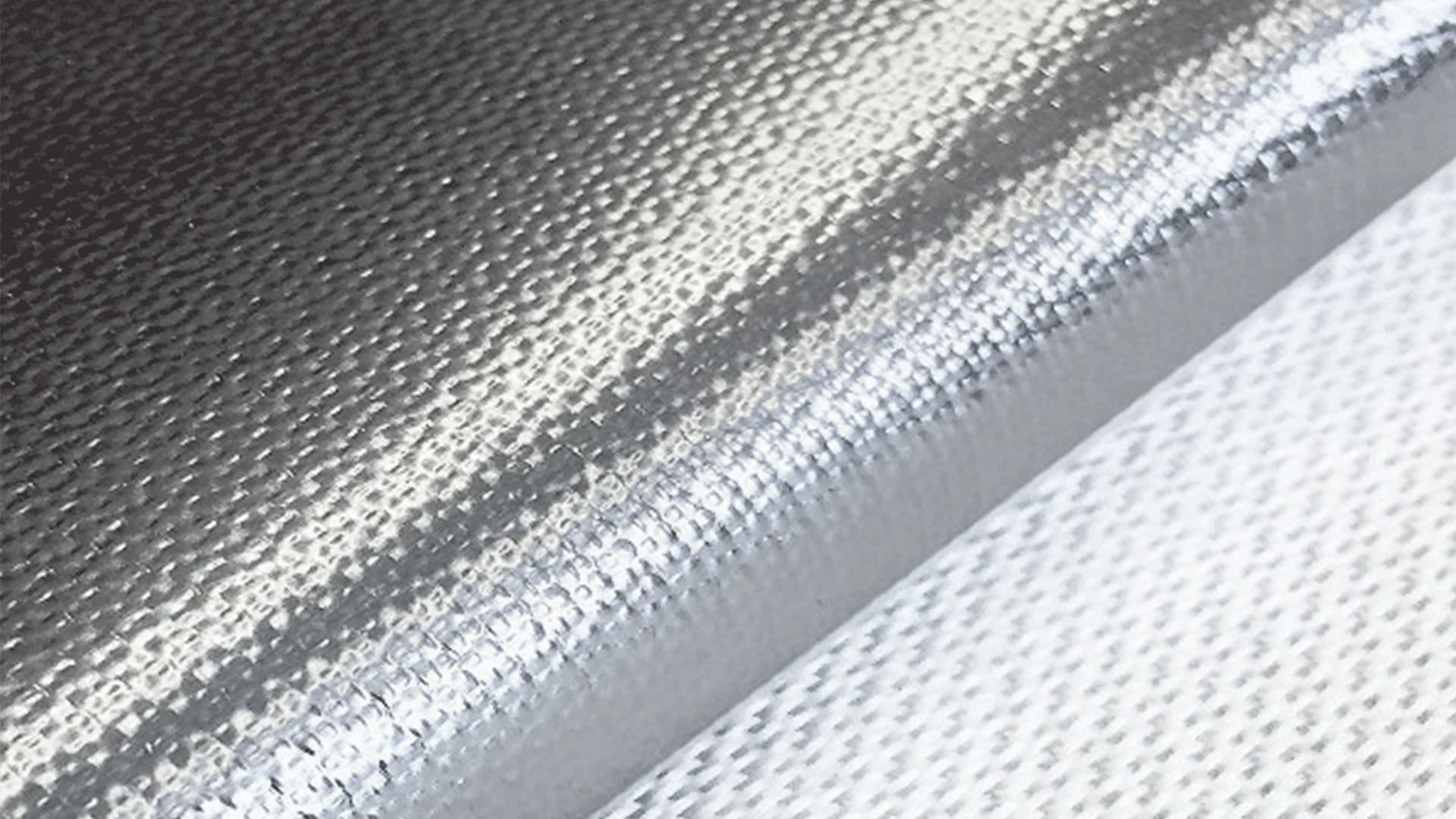 In the world of technical textiles, innovation and the development of advanced materials are essential to providing effective solutions in different industries. Flame -retardant and aluminized fabrics are part of the group of technical fabrics and are used for radiant heat protection and insulation. These properties allow them to be used in a wide range of sectors.
At Marina Technical fabrics we develop different types of aluminized fabrics to have the best solution for each situation. In this blog post, we will explore the main features of aluminized fabrics, as well as the different solutions we offer.
MAIN PROPERTIES
Protection against heat and fire:
These fabrics are designed with a layer of aluminium laminated to their surface, which acts as a reflective barrier against high temperatures. This feature is especially valuable in industrial environments where workers are exposed to thermal hazards.
In addition to their protective function against heat, aluminized fabrics also offer thermal insulation properties. The aluminum layer acts as a shield, reflecting radiant heat and reducing heat transfer into the fabric. This makes these materials ideal for applications where a stable temperature needs to be maintained.
Aluminized fabrics find applications in a wide range of sectors. They are used in the petrochemical, metallurgical, aerospace, automotive, and personal protective equipment industries. In addition, these fabrics can also be used in domestic applications such as fire protection curtains and insulation covers.
MARINA'S ALUMINIZED SOLUTIONS
Our aluminized fabrics could be divided into two main categories; on the one hand aluminized fabrics for personal protective equipment, and on the other hand aluminized fabrics for construction elements.
Personal protective equipment:
This type of fabric is designed on the basis of our Marlan article. By aluminizing this wool, viscose, or polyamide fabric, we achieve that, in addition to offering protection against molten metals, it also offers protection against radiant heat. Our fabrics have the highest level of radiant heat protection according to ISO 6942.
Industrial fabrics for high temperatures:
This type of fabric is designed with highly resistant fiber bases, such as glass fiber, silica, or para-aramid. By aluminizing these bases, we achieve the properties mentioned above, obtaining perfect fabrics for some industries, such as the iron and steel industry, the glass industry, and the naval industry, among others. These fabrics are used for the manufacture of curtains and firewalls, thermal insulation in industrial applications, and protective sheaths for cables and pipes, among other uses.
If do you want to obtain more information about our technical fabrics, contact us!
info@marinatextil.com