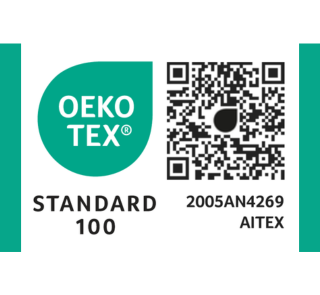 In a world where safety and personal protection are fundamental priorities, the quality of materials used in the manufacturing of protective equipment and clothing is also crucial. One of the most recognized labels in the textile industry that guarantees this safety and fabric quality is the OEKO-TEX Certificate.
What is the OEKO-TEX Certificate?
The OEKO-TEX Certificate is an international labeling standard that ensures that textile products and the components used in their manufacturing meet strict safety and quality requirements.
This certificate is divided into different types of certificates, each with its own designation and specific requirements. The most common ones are the Standard 100 by OEKO-TEX and MADE IN GREEN by OEKO-TEX. The first one focuses on product safety in terms of chemicals, and the latter label, in addition to product safety, also evaluates the sustainability and social responsibility of the company.
Products that attain the OEKO-TEX® STANDARD 100 certification undergo rigorous testing procedures to ensure they are free from harmful substances. This certification necessitates an annual recertification process overseen by an authorized entity to reaffirm the ongoing safety of the products.
In addition, the certification includes an examination of the manufacturing facility, which remains valid for a three-year period. During this time, the facility is subject to random compliance audits conducted by the authorized entity. These audits serve to verify that the facility adheres to the latest standards in critical areas such as environmental management, environmental performance, social responsibility, product quality, chemical handling, and health and safety protocols.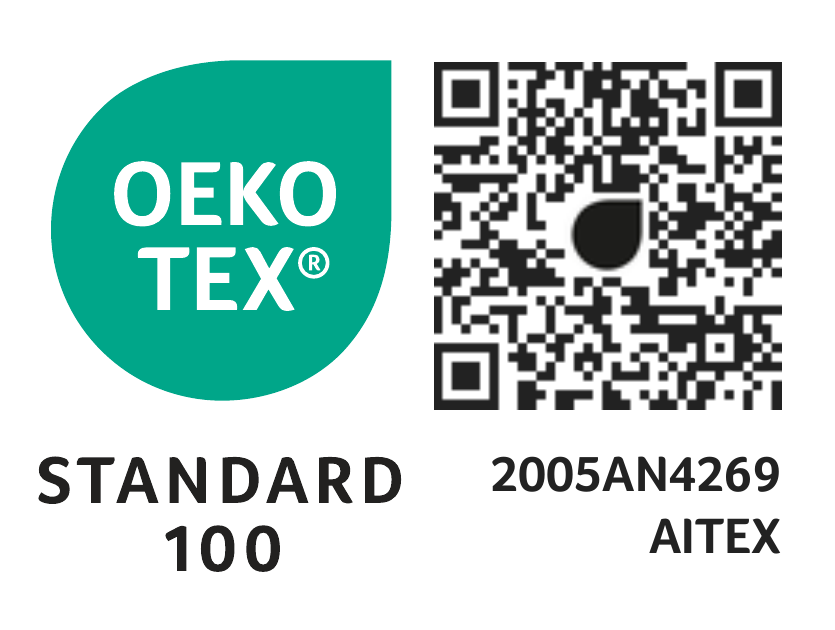 Benefits of the OEKO-TEX Certificate in Personal Protective Fabrics:
Guaranteed Safety: The OEKO-TEX Certificate ensures that personal protective fabrics are free from harmful substances and hazardous chemicals. This is essential for the health of those who use these products, as it ensures that there are no irritations, allergies, or other health risks related to exposure to harmful chemicals.
Comfort and Well-being: Fabrics certified by OEKO-TEX are designed with the comfort and well-being of the user in mind. The absence of irritating or allergenic chemicals in these fabrics ensures a comfortable experience even during long working hours.
Durability and Resistance: In addition to safety, the certificate also focuses on the durability of the fabrics. Products that meet OEKO-TEX standards tend to be more resistant to wear and washing, extending their lifespan and reducing the need for frequent replacements.
Sustainability: The MADE IN GREEN by OEKO-TEX label highlights the sustainability and social responsibility of the manufacturing company. This means that not only are the fabrics safe, but they are also produced ethically and sustainably, contributing to environmental protection and corporate social responsibility.
Regulatory Compliance: Personal protective fabrics that have the OEKO-TEX Certificate comply with international standards and regulations, making it easier to market them and access global markets.
OEKO-TEX Certificates are a guarantee of quality and safety in the textile industry, especially in the field of personal protective fabrics. Choosing products with this certificate not only ensures the protection of those who use them but also promotes sustainability and social responsibility in the supply chain."