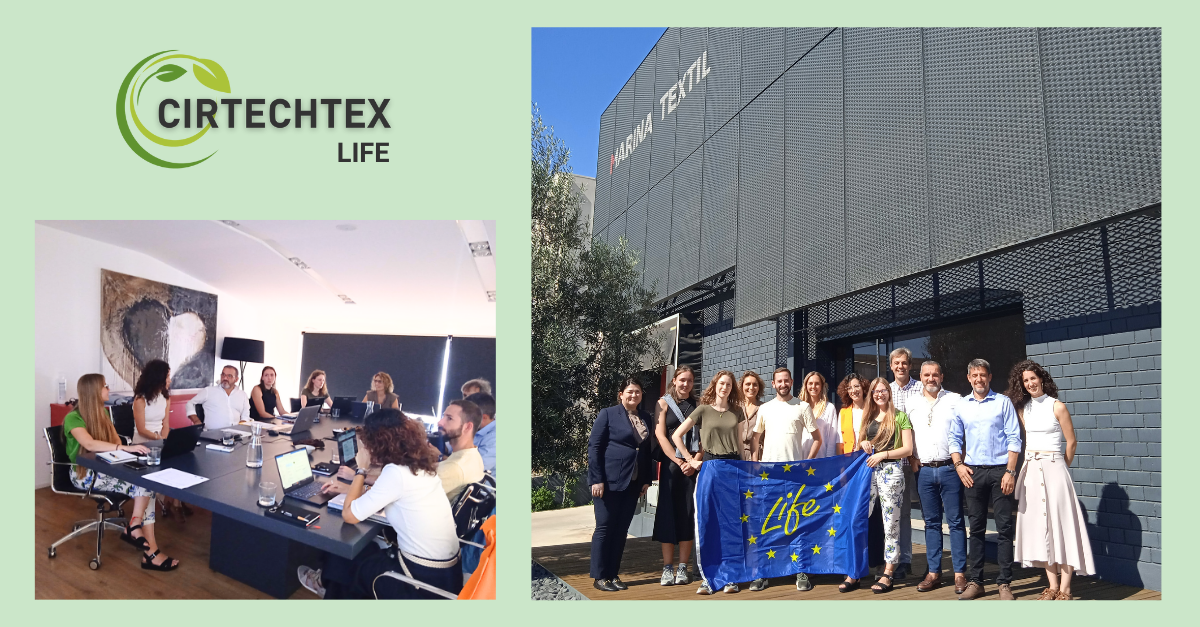 September 28th, the starting meeting of the LIFE-CIRTECHTEX project (Implementation of circular economy processes to reduce toxic waste in the manufacture of personal protective equipment) took place at the Marina Textil facilities.
What is the objective of the LIFE-CIRTECHTEX project?
The LIFE-CIRTECHTEX project aims to focus on the circular economy to drastically reduce the generation of technical textile waste and to be able to recycle it into high quality personal protective equipment fabrics, through a methodology of waste collection (pre- and post-consumer) and recycling.
Over the next three years, the consortium will carry out a study of the waste generated during the manufacturing chain of personal protective equipment, specifically in the case of Marina Textil and partner companies, with the aim of defining, classifying and reintroducing it into the process. When a policeman obtains a new product made % of recycled material, its environmental characteristics are studied.
Which companies are involved?
The consortium of the LIFE-CIRTECHTEX project is made up of various companies in the textile value chain, from the manufacture of the yarn to the analysis of the final product, coming from three European countries.
Marina Textil is the coordinator of the project, together with other companies associated with its value chain such as Blaufabric, Fontfilva, Grau S.A. (all three located in Catalonia), Fil Man Made (Italy) and Tranemo (Sweden). LEITAT and AEI tèxils are also participating in order to contribute a wide range of knowledge and resources to this innovative initiative.