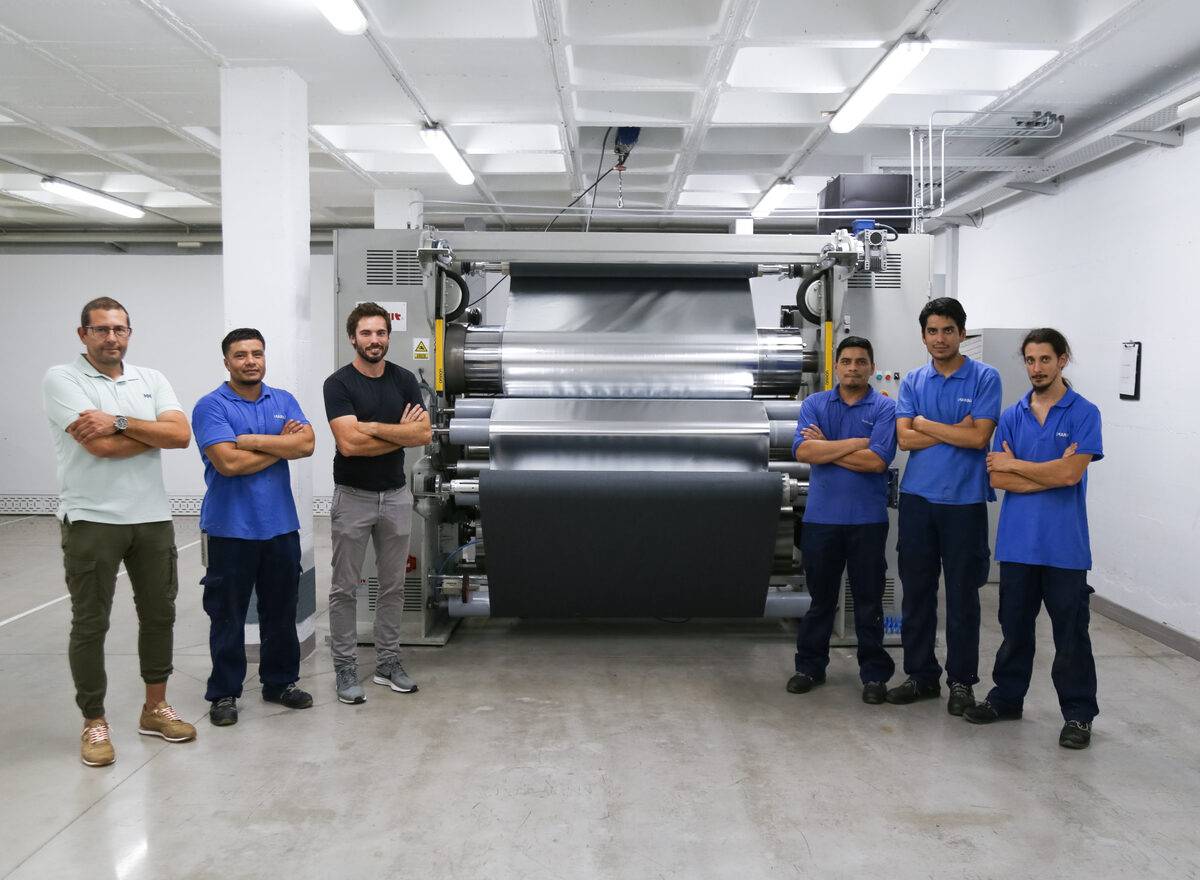 The MARINA TEXTIL FACTORY (BLAUFABRIC), LOCATED WITHIN ITS FACILITIES IN BARCELONA, HAS designed A NEW PRODUCTION PROCESS OF LAMINATION.
Following the same line of other investments made to improve productivity and quality, Blaufabric, the Marina Textil factory located inside its facilities in Barcelona, has invested in a new textile lamination machine, designed entirely by our technicians and in collaboration with the textile machinery company Samit.  This acquisition will allow important improvements in our line of laminated fabrics.
Together with the current process of textile lamination by layer adhesion with hot glue (Hot-melt), the new machine will give us the possibility of having a greater variety of articles as well as improving the performance of the factory.
The increase in the production of laminated fabrics in recent years, both in our fabrics for personal protection and industrial fabrics for high temperatures, has directly motivated the decision to acquire this innovative machine. This new project will positively influence our aluminized collection and our collection of fabrics for high temperature protection.
It is worth to mention that one of the innovative points is the post-production cooling process in continuous line that will allow us to improve the production time due to the acceleration of the cross-linking process.  The machine boasts an innovative system whereby the temperature, pressure, and tension of the fabric can be varied independently according to the article being produced.