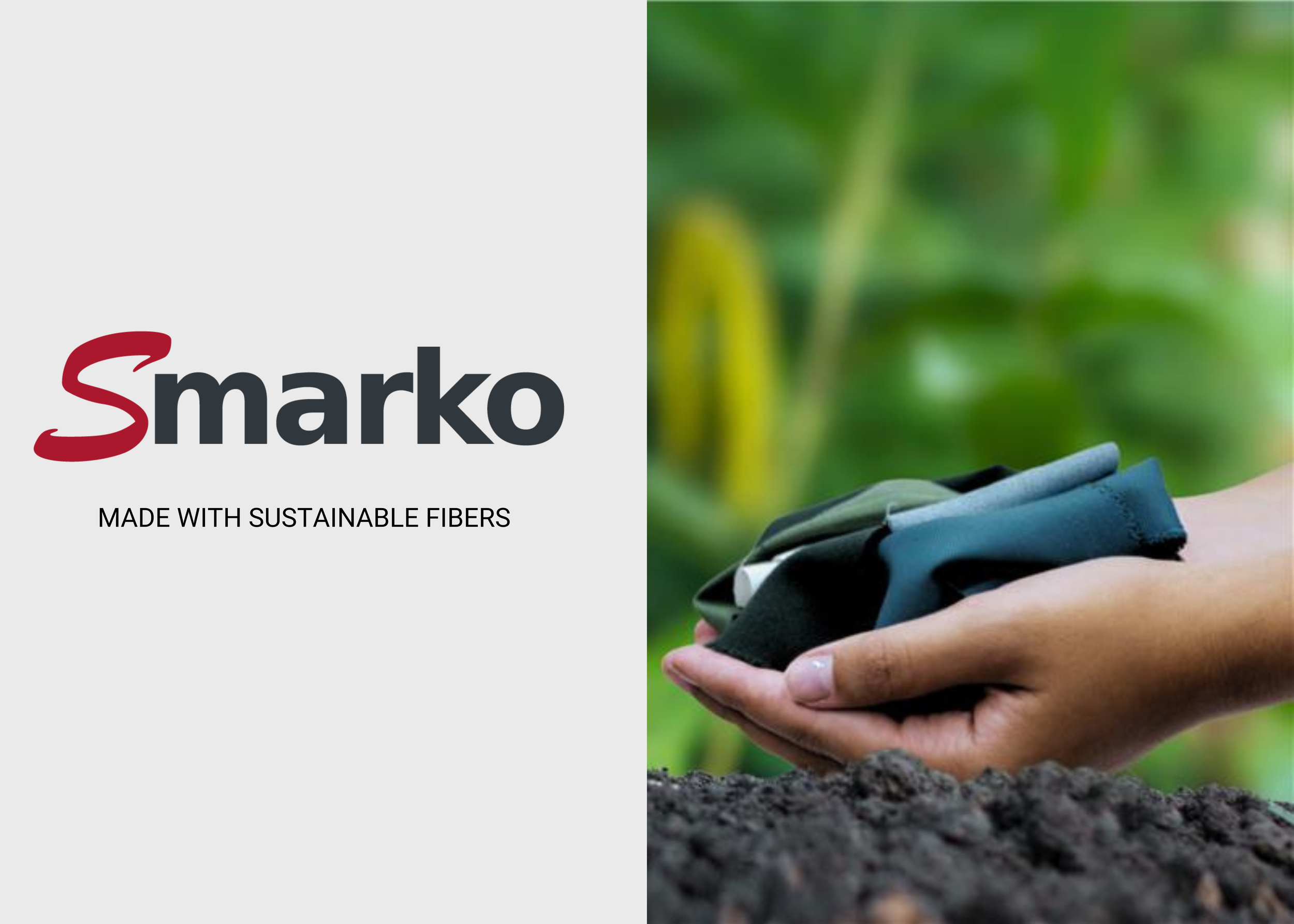 DISCOVER SMARKO: OUR SUSTAINABLE INHERENT FR COLLECTION
Have you already heard about our new launch? The sustainable inherent FR collection from Marina textil has arrived, and together with our recycled collection we are expanding our range of environmentally friendly products.
We took the opportunity to present this special collection in the A+A in Dusseldorf, two weeks ago, and we are happy to see how well it has been received by our customers.
When our R&D&I team began planning this collection, they had two crucial objectives in mind: to create a line of fabrics with a lower environmental impact and to enhance mechanical properties and protection standards. After months of brainstorming, prototyping, and rigorous testing, we are proud to finally introduce this special collection, known as Smarko.
Delving further into the sustainability aspects, we'd like to explain that for the development of these fabrics, we've focused on Tencel and organic cotton fibers, both renowned for their minimal environmental footprint. Thanks to their low CO2 emissions during the production process, we are pleased to announce that we've successfully created a fabric collection that can reduce the carbon footprint by 25%.
Tencel: The Cellulose Wonder
One of the most notable advances in creating sustainable fabrics is Tencel, a cellulosic fiber made from wood pulp. Its production process is based on a closed-loop solvent system, where the majority of chemicals used are recycled and reused. This drastically reduces water pollution and environmental impact compared to other fiber manufacturing processes.
Organic Cotton: A Responsible Twist
Organic cotton is grown without the use of synthetic pesticides or fertilizers, significantly reducing soil and water pollution, as well as exposure of farmers to toxic chemicals. Moreover, organic cotton farming often employs sustainable practices such as crop rotation and organic waste management, promoting healthier and regenerative agriculture.
In addition to their sustainable production processes, these fibers are known for its comfort and versatility. It's soft to the touch, highly breathable, and absorbent, making them an excellent choice.
Smarko, as the sustainable version of our well-known fabric, Marko, retains the same properties as Marko, being an inherent fire-resistant and multinorm fabric that provides the necessary protection for those working in various industries. Smarko meets European Standards for protective fabrics, including EN ISO 11612, EN 20471, IEC 61482-1-1, IEC 6148-1-2, EN ISO 1149-3, and EN 13034.
Thank you for being a part of our journey toward a more sustainable and responsible future. If you have any questions or would like to learn more about Smarko, please don't hesitate to reach out to us.