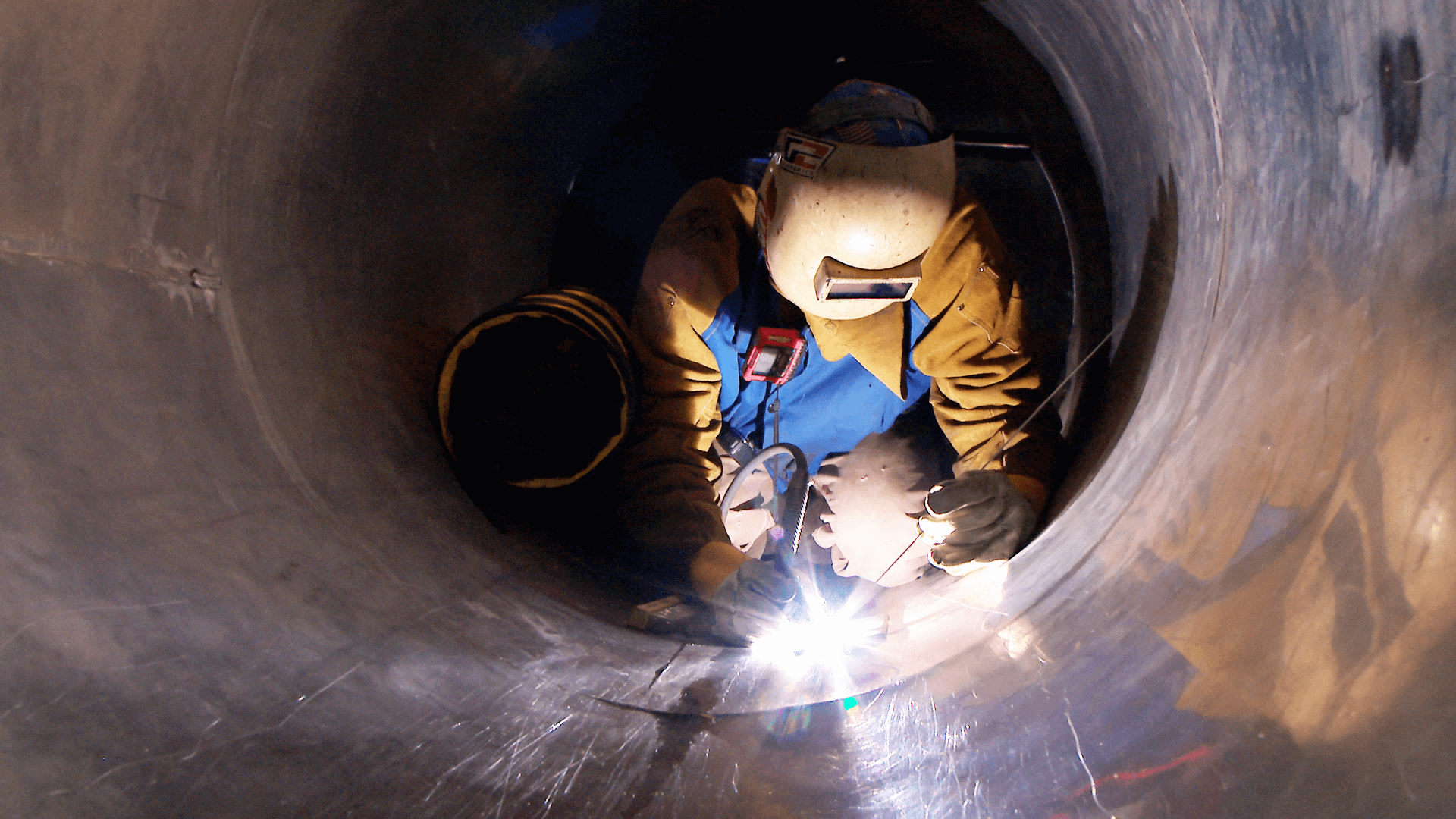 PROTECTIVE SOLUTIONS FOR METAL SPARKS MOLTEN SPLASHES
Currently the fabrics used for protective clothing used in welding (TIG, MIG, electrodes etc), plasma welding and cutting operations (oxycut, radial grinding) are very heavy cotton articles or FR fabrics also of high weight. These fabrics hinder the mobility and ergonomics of workers, especially in places with very little space or confined places (where mobility is greatly reduced due to space conditions).
[social_buttons facebook="true" twitter="true" google_plus="true" linkedin="true"]
Depending on the intensity of the welding operations, the clothing with a basic fabric (not certified EN ISO11611) has very short durability.
In addition to this, dirtiness and intense washing very quickly diminish the protective properties of the garment, and fabric, thus leaving the worker helpless in front of other possible jobs in industrial areas where there are multiple risks: chemical spreads, Atex zone, electric arc, splashes of molten metal, acids, etc.
So, leather of a very high weight (> 500 gr / m2) is also used, very uncomfortable, not breathable and very stiff to the touch and limit the ergonomics of the welder operator.
Leather, although more effective than some non-FR solutions, cannot be washed and leather production is banned in some countries due to serious environmental problems. In addition, the waste or scrap generated is also a serious problem in the leather tanning process.
Marina Textil with great effort and based on the fact that the current international welding regulations EN ISO 11611 does not reflect the real risk that the activity requires, if not much lighter and different than reality, has developed a range of articles with the Name of MARKO WELDING that supports 30 seconds of continuous welding after 25 washes, as you can see in the comparative video on our website:
The current range is based on the following SW references:
You can see in action how they have their optimal protection:
https://www.youtube.com/watch?v=MNDvPLFhSTQ
Also the new finishes (SI, SX, SR) give additional reinforcement to the welder's garment in areas where splashes are of the greatest intensity.
Today, these fabrics are the optimal solution for multitasking welders in industrial areas in need of garments certified with some of the following standards: EN ISO 11612 (fire and flame), EN ISO 11611 (welding, small drops), EN13034 (chemical splash), EN20471 (high visibility), EN61482-2 (electric arc: Box Test or Open arc), EN1149-2 (electric resistance to electrostatic charges), EN1149-3 / 5 (electrostatic charges dissipation), NFPA 2112 (American fire and flame standard), NFPA 70E (open arc according to American regulations).